We noticed you may be in the United States. Shop
instead.
Art
Subjects
Entertainment
Specialty Products
Featured Categories
This item is in the following categories: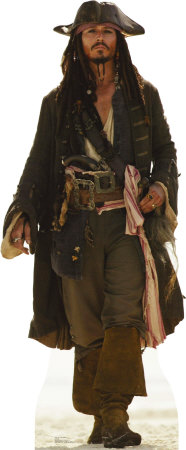 zoom
Lackluster Colors
Not as Expected
Age:
35 – 39
Gender:
Female
Display Location:
Outdoor
Love the pirate clothes
Perfect Size
Visually Appealing
Well Made
Accent Piece
Decoration
Fill Wall Space
Inspiration
Love johnny depp
Age:
50 – 54
Gender:
Female
Display Location:
High school classroom
Lackluster Colors
Poor Quality
Age:
65 or older
Gender:
Female
Perfect Size
Visually Appealing
Dark colors
Lackluster Colors
Gender:
Female
Display Location:
Bedroom
Captain Jack Sparrow
Stand Up
107 x 183 cm
Item #: 2490490
This item is no longer available at AllPosters.com. We apologize for the inconvenience.
Product Information
Stand ups are lifesize cut-outs designed to decorate any room or party. Each stand up can be mounted to a wall or door, or can stand by itself. Sizes are approximate.

© AllPosters
<! -- tl_unique_visitor=yes-- >
100% Secured Payment: