We noticed you may be in the United States. Shop
instead.
Art
Subjects
Entertainment
Specialty Products
Featured Categories
This item is in the following categories: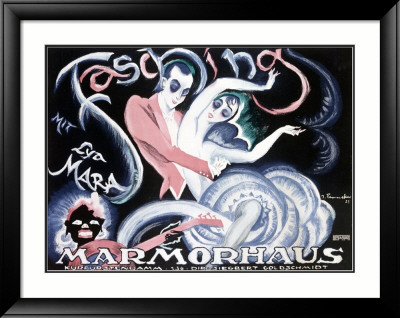 zoom
Marmorhaus Fasching
by Josef Fenneker
Framed Giclee Print
Frame:
Raven (2 in)
Top Mat:
Smooth White
Bottom Mat:
Black
Protective Layer:
Clear Acrylic
Finished Size:
98 x 78 cm
Item #: 6909220
Usually ships in
10-14 Days
Add to Cart
2037146
0
0
6909220
d9bbbc5e164240519d48e7a07a7b2e3b
826
GBP
1
2
cm
Wall Color
Select your Wall Color
Displaying of
Don't see the frame you like?
Frame it yourself
Framed Art Print
Lamina Framed Art Print
Lamina Framed Poster
Frame It
div_lc_sb_pp_01|http://cache1.allpostersimages.com/images/INTL/allposters/co_uk/en/livechat/LiveChatBTN.gif |http://chat.allposters.co.uk/WebChat/Main.aspx?QueueName=WWW.ALLPOSTERS.CO.UK&langiso=en&countryiso=GB |ProductPage |Available Chat Link Clicked |44799 |http://cache1.allpostersimages.com/images/INTL/allposters/co_uk/en/livechat/spacer.gif |img_lc_sb_pp_01
Product Information
This art print was created using a sophisticated digital printer. The Giclee printing process delivers a fine stream of archival ink on archival paper, resulting in vivid, pure color and exceptional detail that is suitable for museum or gallery display.
About the Artist
A key figure of Berlin Theater throughout the 20's and 30s, Josef Fenneker (1895-1956) was a stage designer and theater and opera poster artist. His work conveys this lively festive atmosphere of a carnival as well as its dark, decadent drama with a sense of fun. In addition to his theater work, his involvement was essential to the embellishment of Berlin's Lunapark and illustrated art-oriented magazines and and contributed graphic art to books.
© AllPosters
<! -- tl_unique_visitor=yes-- >
100% Secured Payment: