We noticed you may be in the United States. Shop
instead.
Art
Subjects
Entertainment
Specialty Products
Featured Categories
This item is in the following categories: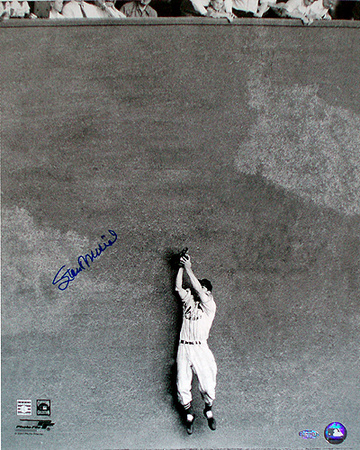 Stan Musial Autographed Catch Against the Wall Photograph
Photo
41 x 51 cm
Item #: 8617958
Product Information
Stan Musial played 22 seasons in the big leagues all with the St. Louis Cardinals. Originally a Class C pitcher Musial transformed into a dominating outfielder winning seven NL batting titles with his famous corkscrew stance. A 3-Time NL MVP Musial played in 24 All-Star Games and won 3 World Series Championships 1942 1944 and 1946. Musial was elected to Baseballs Hall of Fame in 1969 and is also a member of baseballs All-Century team.brbrThis great 16x20 photograph of Stan Musial making unbelievable catch against the wall has been hand signed by Musial in blue. A Steiner Sports Certificate of Authenticity is included.

© AllPosters
<! -- tl_unique_visitor=yes-- >
100% Secured Payment: