We noticed you may be in the United States. Shop
instead.
Art
Subjects
Entertainment
Specialty Products
Featured Categories
This item is in the following categories: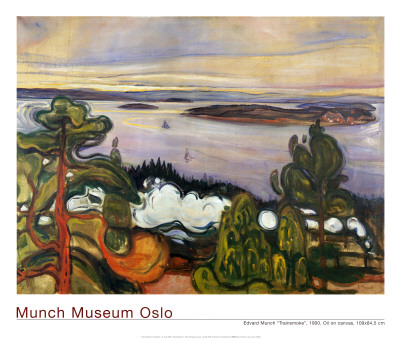 zoom
Trainsmoke, 1900
by Edvard Munch
Art Print
70 x 60 cm
(without border: 64 x 49 cm)
Item #: 1664355
Usually ships
within 24 hours
Add to Cart
1664355
0
0
1664355
540067ddc41b4c48955c21a21fe9c131
826
GBP
1
2
cm
Wall Color
Select your Wall Color
Displaying of
Don't see the frame you like?
Frame it yourself
Framed Art Print
Lamina Framed Art Print
Lamina Framed Poster
Frame It
div_lc_sb_pp_01|http://cache1.allpostersimages.com/images/INTL/allposters/co_uk/en/livechat/LiveChatBTN.gif |http://chat.allposters.co.uk/WebChat/Main.aspx?QueueName=WWW.ALLPOSTERS.CO.UK&langiso=en&countryiso=GB |ProductPage |Available Chat Link Clicked |44799 |http://cache1.allpostersimages.com/images/INTL/allposters/co_uk/en/livechat/spacer.gif |img_lc_sb_pp_01
Product Information
This art print displays sharp, vivid images with a high degree of color accuracy. A member of the versatile family of art prints, this high-quality reproduction represents the best of both worlds: quality and affordability. Art prints are created on paper similar to that of a postcard or greeting card using a digital or offset lithography press.
About the Artist
Norwegian artist Edvard Munch (1863 – 1944) created haunting paintings conveying the grief of his own life. Initially inspired by Impressionism and Post-Impressionism while painting in Paris and Berlin, Munch developed his signature style filled with agonizing images of sickness and death. His profound sadness, which he believed fueled his creativity, was caused by one sister's commitment to an asylum, and the deaths of his other sister, mother and father before he was 25. An exhibition of his work in Berlin was considered so disturbing that authorities closed the show. The powerful influence of Munch's enormous body of work is still felt in today's graphic art.
© AllPosters
<! -- tl_unique_visitor=yes-- >
100% Secured Payment: