Movies
Television
Decorative Art
Fine Art
Jaws, 1975

£ 8.95

false

Poster

3406494

0

The Beatles - Yellow Submarine

£ 7.99

true

Poster

6559278

0

The Terminator

£ 8.99

true

Poster

1848426

0

Harry Potter and the Deathly Hallows

£ 10.99

true

Poster

7393817

0

Sean Connery. "007, James Bond: Goldfinger" 1964, "Goldfinger" Directed by Guy Hamilton

£ 24.99 - £ 150.99

true

Photographic Print

9733300

14258387

Titanic

£ 12.99

true

Poster

8033066

0

Harry Potter-Collection

£ 10.99

true

Poster

8720776

0

Alien

£ 12.99

true

Poster

8036078

0

Scarface - Movie One-Sheet

£ 10.99

true

Poster

8087439

0

Marilyn Monroe-Ballerina

£ 8.99

true

Poster

8412275

0

Pulp Fiction

£ 8.99

true

Poster

2299944

0

Grease

£ 10.99

true

Poster

8035749

0

Pulp Fiction

£ 12.99

true

Poster

8033649

0

Trainspotting

£ 10.99

true

Poster

1037

0

Lord of the Rings-Fellowship of the Ring

£ 10.99

true

Poster

8678123

0

Audrey Hepburn. "Breakfast At Tiffany's" 1961, Directed by Blake Edwards

£ 24.99 - £ 150.99

true

Photographic Print

9731524

14258387

2001: A Space Odyssey Directed by Stanley Kubrick Avec Gary Lockwood

£ 15.99 - £ 116.99

true

Photo

9888944

8363133

Forrest Gump

£ 12.99 - £ 13.99

true

Poster

8033525

0

The Goonies

£ 12.99

true

Poster

8034552

0

Harry Potter - Undesirable No 1

£ 10.99

true

Poster

10461382

0
Friends - Milkshake

£ 8.99

true

Poster

9814355

0

Attack on Titan

£ 10.99

true

Poster

12907753

0

The Simpsons

£ 10.99

true

Poster

1678144

0

The Walking Dead - City

£ 10.99

true

Poster

9729298

0

Paw Patrol Team

£ 10.99

true

Poster

13459179

0

Tokyo Ghoul- Ken Kaneki

£ 8.99

true

Poster

13794703

0

Breaking Bad - All Hail the King - Walter White Bryan Cranston TV Poster

£ 5.97

false

Poster

9095623

0

Pokemon Mega

£ 10.99

true

Poster

13397572

0

The Flash

£ 10.99

true

Poster

13082921

0

Game Of Thrones - Antique Map

£ 8.99

true

Poster

10720315

0

Seinfeld George The Timeless Art of Seduction TV Poster Print

£ 10.99

true

Poster

8731620

0

Vikings Blood Landscape

£ 10.99

true

Poster

13329177

0

Game of Thrones-Map

£ 8.99

true

Poster

8429582

0

Doctor Who-Tardis

£ 11.99

true

Door Poster

8648159

0

The Walking Dead - Season 3

£ 10.99

true

Poster

9705841

0

Walter White Watercolor 1

£ 116.99

true

Stretched Canvas Print

15003922

4986060

South Park - Das Letzte Abendmahl

£ 11.99

true

Door Poster

8088676

0

Walking Dead - Hunt

£ 9.99

true

Poster

13065124

0

Walking Dead

£ 10.99

true

Poster

10330035

0

Sherlock - Door

£ 10.99

true

Poster

10882444

0
Serenity

£ 18.99 - £ 419.99

true

Art Print

2730874

9436090

Lines Hold The Memories

£ 19.99 - £ 409.99

true

Premium Giclee Print

9467408

4986394

Aspen

£ 29.99 - £ 409.99

true

Premium Giclee Print

10684526

4986394

Large Bird Menagerie

£ 18.99 - £ 91.99

true

Art Print

8853901

9327777

"Poolside Piano Practice," June 11, 1960

£ 38.99 - £ 90.99

true

Giclee Print

8290832

8880742

Notorious Big

£ 18.99 - £ 419.99

true

Art Print

13885549

9436090

Smile Retro Camera

£ 10.99 - £ 116.99

true

Stretched Canvas Print

12222845

4986060

Large Bird Menagerie

£ 18.99 - £ 91.99

true

Art Print

8853902

9327777

Read to Imagine

£ 20.99

true

Art Print

9436219

0

David Bowie - Thin White Duke

£ 39.99 - £ 409.99

true

Giclee Print

13441587

8880730

World Watercolor Map 1

£ 116.99

true

Stretched Canvas Print

15003914

4986060

Winner

£ 55.99 - £ 419.99

true

Giclee Print

13271224

8880700

Garden of Hope

£ 38.99 - £ 116.99

true

Giclee Print

13085351

8880742

Zissou

£ 39.99 - £ 409.99

true

Giclee Print

13441760

8880730

Aquamarine Floral

£ 29.99 - £ 409.99

true

Premium Giclee Print

9335188

4986394

Ceremonial Dress

£ 19.99 - £ 409.99

true

Premium Giclee Print

10230835

4986650

Friend In Need

£ 36.99 - £ 409.99

true

Premium Giclee Print

10230725

4986650

London, England - Retro Skyline

£ 46.99 - £ 419.99

true

Premium Giclee Print

12900781

4986490

World Map Watercolor (Cool)

£ 7.99 - £ 116.99

true

Poster

12360472

13198931

The Endless Summer - Original Movie Poster

£ 46.99 - £ 419.99

true

Premium Giclee Print

14487873

4986490
Nighthawks, c.1942

£ 8.99

true

Poster

328989

0

Starry Night over the Rhone, c.1888

£ 10.99

true

Poster

914527

0

Almond Blossom - Red

£ 10.99

true

Poster

10687029

0

Tannenwald

£ 10.99

true

Poster

10270083

0

Blue Nude

£ 11.99

true

Art Print

96718

0

The Wanderer Above the Sea of Fog, 1818

£ 39.99 - £ 409.99

true

Giclee Print

1342999

8880730

The Dance Of Youth

£ 8.99

true

Poster

2687916

0

Blue Nude, c.1902

£ 10.99

true

Poster

335075

0

Boy on the Tree

£ 7.99

true

Mini Poster

10254807

0

Monet Dusk Venice

£ 10.99

true

Poster

10626151

0

The Café Terrace on the Place du Forum, Arles, at Night, c.1888

£ 10.99

true

Poster

2549012

0

Waterlilies

£ 10.99

true

Poster

328841

0

Mother and Child (detail from The Three Ages of Woman), c.1905

£ 10.99

true

Poster

2687910

0

Silver On Black

£ 10.99

true

Poster

2705405

0

Starry Night, c.1889

£ 15.99 - £ 409.99

true

Giclee Print

1517056

8880730

Dove of Peace

£ 11.99

true

Art Print

328712

0

Sunflowers, c.1888

£ 10.99

true

Poster

8933621

0

Mit Und Gegen

£ 10.99

true

Poster

4324649

0

Nighthawks, c.1942

£ 5.99 - £ 11.99

true

Art Print

328694

0

Swans Reflecting Elephants, c.1937

£ 8.99

true

Poster

914505

0
View More in  

Still Looking
Shop Our Top Categories
AllPosters.co.uk offers a wide variety of posters, art prints, canvas prints and other unique products sure to satisfy your passions. Whether you are looking for something for the moment – a cool poster, a funny t-shirt, a life size standup – or an iconic piece, AllPosters.co.uk has it! Start exploring our most popular categories.
AllPosters.co.uk is a leading provider of wall art in the UK with a selection of over 1.000.000 posters, prints, and framed art.
Launched in 2005, AllPosters.co.uk is the one-stop shop for any wall art for home decorators, interior designers, businesses, art collectors and art lovers. With a European manufacturing, distribution and customer service centre, AllPosters.co.uk offers affordable custom framing for all of its wall art, fast shipping, and a money-back guarantee on all purchases for 30 days.
AllPosters.co.uk is a division of Art.com Inc., the world's leading online specialty provider of posters, prints, and framed art. Since 1998, Art.com Inc. has sold high-quality wall art online to more than 10 million customers.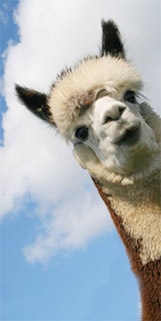 ×
SIGN UP WITH ALLPOSTERS
& INSTANTLY GET UP TO
50% OFF
YOUR WALLS WILL THANK YOU...
No thanks. I don't like savings.